Featuring Newton and Jeff, a story of friendship and sharing the same noble vision of giving back to create help beyond hope for children all around the world.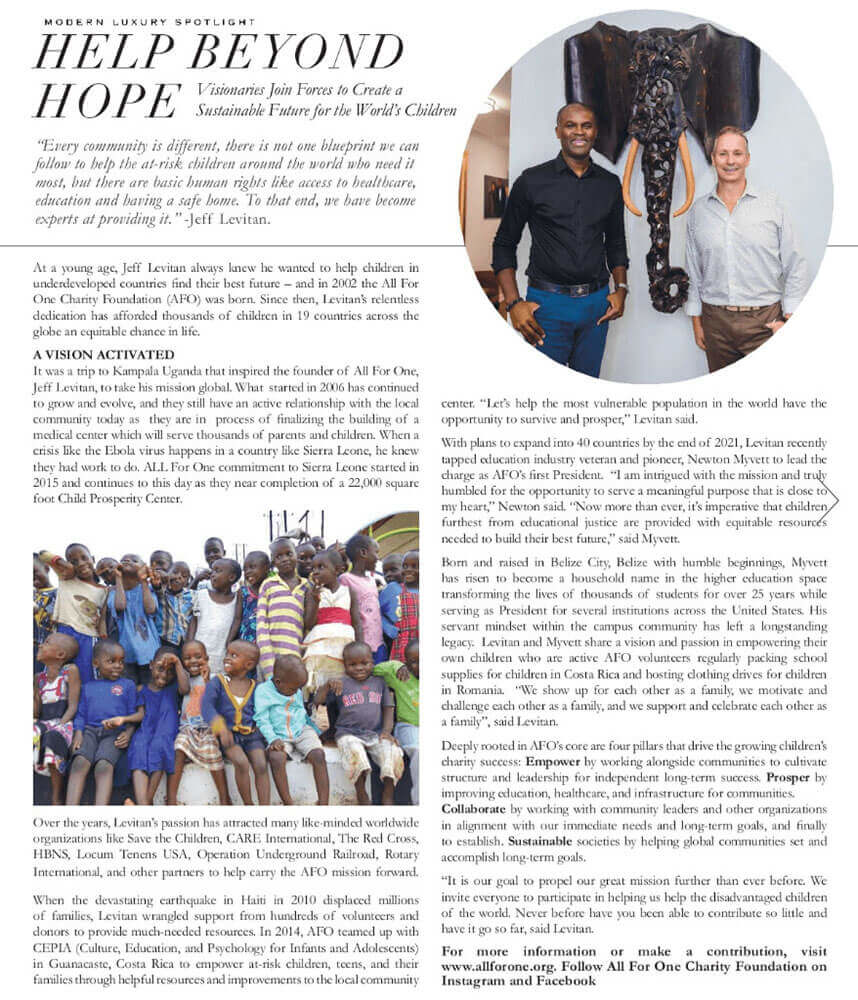 Read on to learn about the motivation behind AFO's leadership and our goals to expand from 20 to 40 countries in 2021!
Make an impact on a child & community now.
Donations enable the visions and goals of All For One along with it's charitable organizations to be realized.
Discover other ways you can take action today…