The Trip that Started Our Global Mission
It was a trip to Kampala that inspired the founder of All For One, Jeff Levitan, to take his mission global. What they started in 2006 has continued to grow and evolve, and they still have an active relationship with the local community today.
In 2006, All For One Foundation partnered with Kajoma Child Prosperity Center (KCPC), formerly TJ Miracle International Foundation. The school developed into a Child Prosperity Center to assist orphans impacted by the HIV/AIDS pandemic and civil unrest.
Uganda's population is 37 million people; 56% of Ugandans are under 18 years, and more than 52% are under 15 years.

It is estimated there are 15,000 orphaned and homeless children aged 7 to 17 in Kampala, Uganda.

Uganda has a high number of infectious diseases and limited healthcare.
* Borgen Project
Helping a child now helps an entire community later.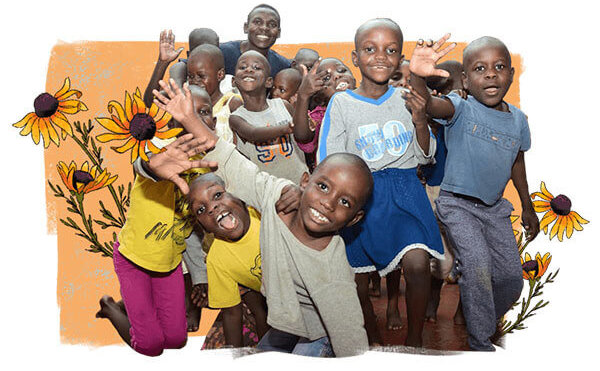 Kajoma Child Prosperity Center
Uganda 2018
This is your opportunity to make a bigger impact than you ever thought imaginable.
All for One is growing and reaching more children around the world. Our sponsorship program allows individuals to sponsor the cost of supporting one child in need in areas All For One is currently developing.
You can make a difference in the lives of the children by becoming a sponsor. Sponsorship provides the opportunity for the orphans at Hellen's Pre-Primary school. The children are orphaned in Uganda due to HIV/AIDS pandemic, famine, drought, and civil unrest. By sponsoring a child/children, you will get unique access to newsletter to a child/children you decide to sponsor.
Thank you for your interest in sponsoring a child.