Giving children of the world the opportunity for a successful future.
All For One is an international and domestic charity dedicated to changing the lives of children and families through our collaborative global partnerships by improving social conditions, educational opportunities, and healthcare availability.
These are the pillars that support our mission.
Working alongside communities to cultivate structure and leadership for long-term independent success.
Improving education, healthcare, and infrastructure for communities as a way of providing a fulfilling life.
Working with community leaders and other organizations in alignment with our immediate needs and long-term goals.
Helping global communities set up and accomplish long-term goals enabling them to one day be thriving and self-sufficient.
From our board members to volunteers, sponsors, and of course to most importantly the people we are serving, every person who interacts with All For One becomes part of the family. We show up for each other as family, we motivate and challenge each other as family, and we support and celebrate each other as family.
Read our founder's story
"Never in your life have you been able to give so little and have it go so far."
-Jeff Levitan
When founder of All For One, Jeff Levitan, asked himself the question of what he should do with his life at the young age of 30, the answer came naturally: Help the most vulnerable population in the world, orphans in underdeveloped countries, have the opportunity to find success.
And so began the All For One charity.
Since 2002, AFO has been helping underserved populations around the world and is continuously growing and expanding its outreach. By constructing healthcare centers, schools, and full Child Prosperity Centers, AFO is giving children a fighting chance to thrive, prosper, and be contributing members to their communities.
As the founder of All For One, Jeff has not only changed countless children's lives around the world, but he has also set the example for other young philanthropists to engage giving back now rather than waiting to just donate money at the end of their lives.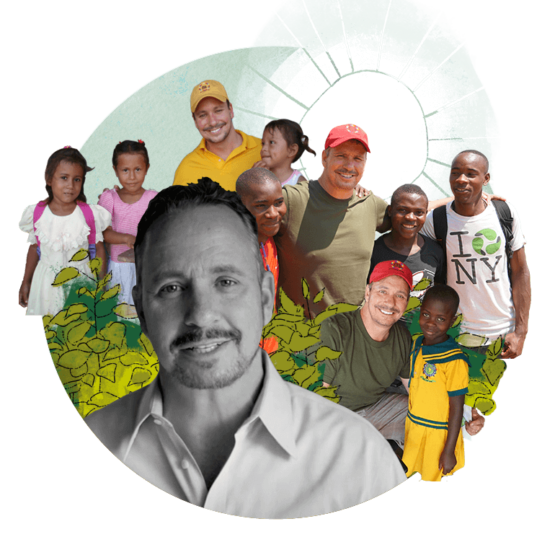 Jeff Levitan
Founder & Chairman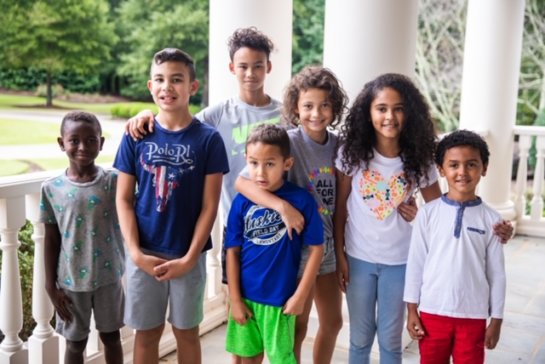 All For One Founder, Jeff Levitan, and President/CEO, Newton Myvett, believe deeply in the future of all children around the world regardless of their background or the challenges their communities face. That is why they instill the same values of giving back in their own children so they can grow into difference makers and help shape a better world for all.
Follow All For One on Social Media
For the latest news, behind-the-scenes, annoucments and more…
If leaving a legacy of service is your passion, then you are the piece of the puzzle we need to continue our great work for children around the world.
In order to make the level of impact the children and communities we're helping deserve, we need to work together. Become a private or corporate donor.
Stay in touch with our latest news…