The Borgen Project reported that 96% of the Haitian population is continuously exposed to natural disasters, which hinders development. Communities facing these kinds of obstacles need our help most.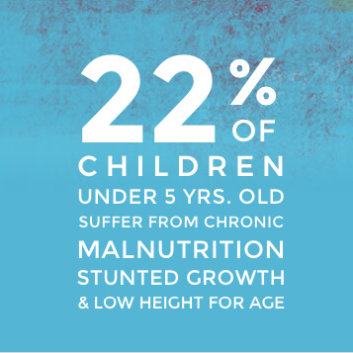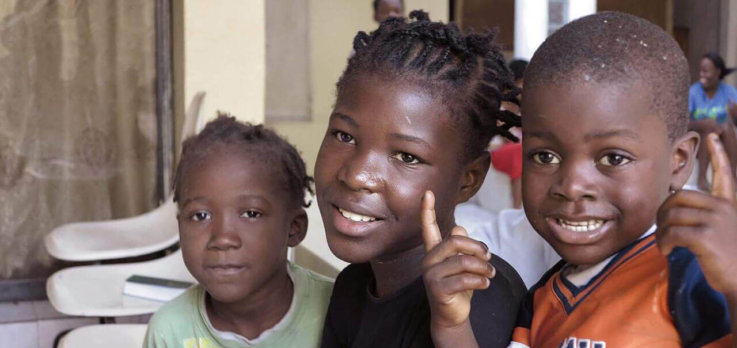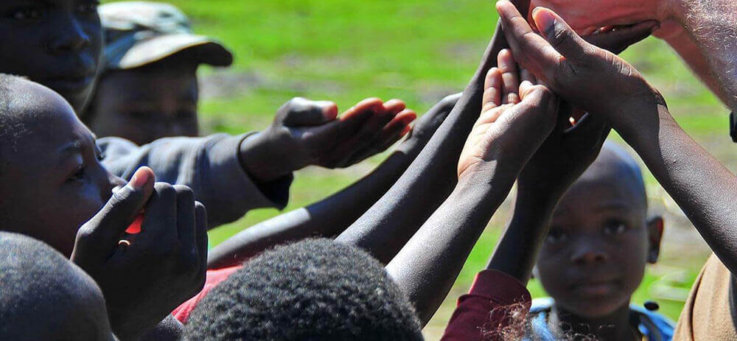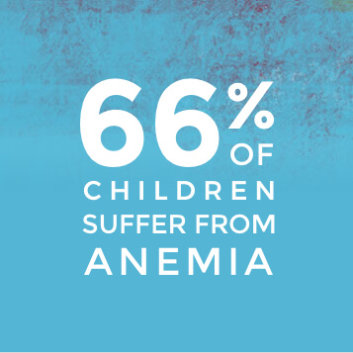 In 2010, All For One Foundation partnered with the American Red Cross to assist with relief efforts after the 7.0 magnitude earthquake. Our efforts currently are to expand our outreach to improve the quality of life of children in Haiti through health and education.
Now in 2021 All For One Foundation is partnering with The School of Lafond – founded in 2004 by the Meance family siblings (Bertin, Emilie, Jacques, Marie, Ghislene, and Wilbert Meance), natives of LaFond, Les Palmes, Haiti, at the request of the community. The Meances were born in LaFond and, even after attending international universities and launching careers in their prospective fields around the world, they still felt a pull to their hometown. Discussions with the community showed that the best way the Meances could serve the LaFond community would be to start a school. The LaFond School's mission is rooted in the belief that education is a right to all.
After speaking with Marie and hearing the passion and dedication to their community in LaFond, the President and founder of All For One was truly inspired by the need to be a part of enriching the community in LaFond. The WHO has found that supporting parents and teaching positive skills are effective approaches to improving quality of life in a community. The Meances' mission aligns with All For One's mission with a purpose for building communities and creating sustainability. The best way to create lasting support is to provide education to the community. In 2021, All For One joined with the Meance foundation in supporting the School of LaFond to continue supporting the children in need of an education and community in need of support.
The funding partnership contributed to the American Red Cross efforts to remove rubble, restore and rebuild structures, help businesses get back in operation, and offer host family assistance.
When the devastating 7.0 earthquake struck Haiti on January 12, 2010, LaFond School's first site, funded mostly by Tennessee supporter Janet Clodfelter, was destroyed. In the wake of such tragedy, however, the Meances have begun a new chapter in LaFond School's history. With the generous help of international organizations such as World Connect-US and CAPANAMUR-Germany, LaFond School now has 11 brand-new classrooms, bathrooms, and an administrative office. Finally, students can again attend class in a comfortable environment that maximizes learning.
These new developments are very exciting for the school and its surrounding community. LaFond School families feel an incredible sense of pride in the school and are thrilled at the opportunities it provides to their students.
With a population of about 11,402,000, Haiti suffers greatly from poverty and shrinking economic prospects.

More than half of the population suffers from extreme poverty—one third of Haiti's population under 14—and malnutrition affects roughly 65,000 children under 5..

Out of every five children, one child is malnourished, and one in 14 children dies before reaching age 5.

Although education is free in Haiti, one half of elementary-aged children are not enrolled in school, because 92% of the schools are private, and parents cannot afford a private education for their young children
SOURCE: humanium.org
How can you help the LaFond School?
LaFond School is a thriving, exciting place for learning. Adults in the community also have the opportunity to learn about health, agriculture, English, and literacy. We are thankful for its many supporters. In the future, the Meances hope to see LaFond School grow into a model of sustainable development and education in rural areas.
The new developments are very exciting for the school and its surrounding community. LaFond School families feel an incredible sense of pride in the school and are thrilled at the opportunities it provides to their students. However, the school still has a long way to go. LaFond School currently relies heavily on personal donations to pay their teachers, buy supplies, and fund student scholarships.
For more information and to discuss the many ways you can be involved with LaFond School, contact us.
Thank you for your interest in supporting LaFond School.
Organize a Fundraiser
With your school, religious group, or community to raise money for LaFond School.
Sponsor a Construction Project
Such as the the reconstruction of a LaFond School family's house.
Visit LaFond School
Volunteer to teach
English or other skills to the children of LaFond.