As reported by CARE, one third of the children in Mali are not in school, due to family responsibilities and lack of resources. The poorest of young people do not get the opportunity to attend school due to family responsibilities.
In addition, there are 179,000 out-of-school and at-risk girls in Mali. The program aims to bring as many CARE outreaches to as many of the at-risk girls as possible in Mali's Segou region with the accelerated learning program. All For One supports the SOAR active outreach in Mali in reaching as many of the 179,000 at-risk girls as possible. With the proven success of the SOAR program, and through AFO's advocacy and earnest endeavors, we can improve education and increase our outreach to the millions of children in need around the world.
Helping a child now helps an entire community later.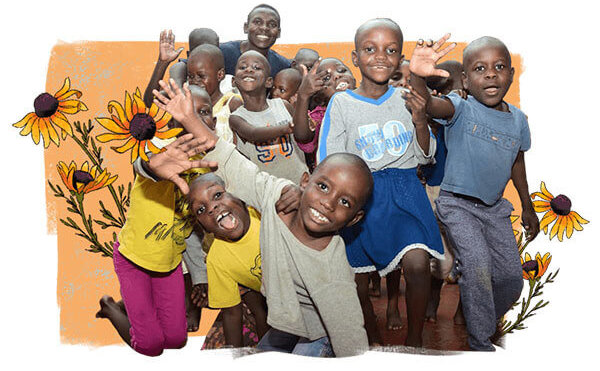 Kajoma Child Prosperity Center
Uganda 2018
This is your opportunity to make a bigger impact than you ever thought imaginable.
All for One is growing and reaching more children around the world. Our sponsorship program allows individuals to sponsor the cost of supporting one child in need in areas All For One is currently developing.
You can make a difference in the lives of the children by becoming a sponsor. Sponsorship provides the opportunity for the orphans at Hellen's Pre-Primary school. The children are orphaned in Uganda due to HIV/AIDS pandemic, famine, drought, and civil unrest. By sponsoring a child/children, you will get unique access to newsletter to a child/children you decide to sponsor.
Thank you for your interest in sponsoring a child.