UNICEF acknowledges that the state of children's rights is still dire and needs continuous work.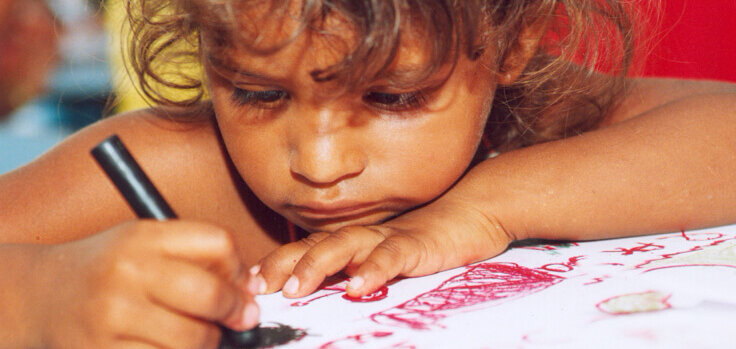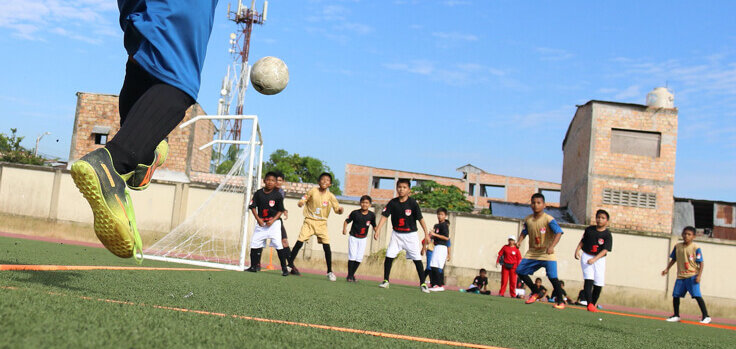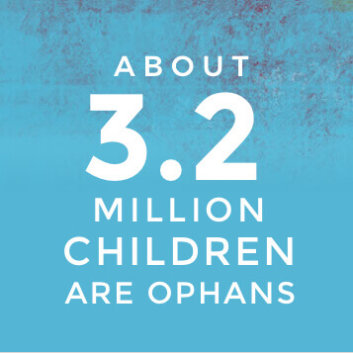 The Escola Da Vida Project is a nonprofit organization dedicated to helping children ages 4 to 14 develop a healthy and balanced environment by engaging in after-school and extracurricular activities. The program brings together activities in art, music, and sports connecting children to a sense of balance in developing and growing in an amazing and socially adaptive atmosphere. 
The project was founded in 2006 and currently serves 100 children in Uberlandia, state of Minas Gerais, Brazil. The organization offers a balanced environment and serves children and at-risk youths, families, and their surrounding communities with a purpose to restore integrity and well-being, providing opportunities for integral growth (academic, moral, physical, and spiritual).
In February 2021, Daniel Durante introduced the Escola Da Vida project to Newton Myvett, President of All For One. Myvett, who served as the president of a creative college, was thrilled with the idea of providing children a growing opportunity to express themselves creatively. Daniel Durante, Sr. Professor at Escola Da Vida Project, said creating these opportunities for children can change the destiny of their future.
The project and philosophy align with All For One's mission and purpose of helping to improve the quality of life for children in a stable environment by focusing on building a strong and sustainable community. All For One embraced the efforts to help children in another region of the world and supports the efforts to help end childhood poverty, improve the quality of life, and empower children to express themselves through the arts and sports in another global community.
The current population of Brazil is about 213,563,946 (worldometers.info), equivalent to 2.63% of the world's population and number six in the world in population.

Each day, 30,000 children die of poverty—in 2011, Humanium noted that poverty kills about one child in every three seconds in Brazil. Children are primary victims of poverty due to extreme family poverty, and the consequences of poverty result in lack of educational opportunities, medical care, and basic needs such as water and food.

UNICEF acknowledges that the state of children's rights is still dire (unicef.org) and needs continuous work.

The average 15-year-old child is employed in Brazil, of which 25% to 30% work in agricultural areas and as fishermen, and about 400,000 girls are employed as domestic workers.

About 3.2 million children are orphans living on the streets and exposed to violence, child trafficking, hard labor, and sexual exploitation in Brazil.
How can you help the LaFond School?
LaFond School is a thriving, exciting place for learning. Adults in the community also have the opportunity to learn about health, agriculture, English, and literacy. We are thankful for its many supporters. In the future, the Meances hope to see LaFond School grow into a model of sustainable development and education in rural areas.
The new developments are very exciting for the school and its surrounding community. LaFond School families feel an incredible sense of pride in the school and are thrilled at the opportunities it provides to their students. However, the school still has a long way to go. LaFond School currently relies heavily on personal donations to pay their teachers, buy supplies, and fund student scholarships.
For more information and to discuss the many ways you can be involved with LaFond School, contact us.
Thank you for your interest in supporting LaFond School.
Organize a Fundraiser
With your school, religious group, or community to raise money for LaFond School.
Sponsor a Construction Project
Such as the the reconstruction of a LaFond School family's house.
Visit LaFond School
Volunteer to teach
English or other skills to the children of LaFond.
BECOME AN ALL FOR ONE VOLUNTEER
Volunteers are the backbone of All For One and are instrumental to our success.
Want to get hands-on and become an All For One volunteer? 
As the foundation grows and expands to reaching more children impacted by poverty, malnutrition, and lack of education, we believe there is an urgent need to build this network, which is the centerpiece of our organization.
If leaving a legacy of service is your passion, then you are the piece of the puzzle we need to continue our great work for children around the world.
Contact us to find out the next steps in becoming a volunteer.
Volunteer vetting process
All For One continues to be passionate about building a strong community of volunteers that complements the countless efforts of our organization. Active volunteers' enthusiasm encourages all of us. We believe that each of our stories is critical to the legacy and impact that we have in the world. Each actively involved volunteer will share a short story of themselves and their purpose for joining the mission.
Volunteers select an area of interest and write a short story of themselves, including what motivates and inspires them, what activities fill their day, their values, and how they can add to All For One's culture.
Loving what you do is the epitome of fulfillment. An ideal volunteer embodies a love of selfless giving of themselves, their talents, and their time. Volunteering is a generous and noble feat where one offers time, self, skills, and talents freely. Giving selflessly is a powerful attribute to give back to the community. The volunteer questionnaire assists in identifying and developing characteristics ideal for being a volunteer for All For One.
Interactive activities (ready and available to act in new projects)

Continuous fundraising efforts (e.g., community outreach)

Fundraising for donations and sponsors

Public relations

Individual donations Corporate contact

Event planning

Administrative duties and responsibilities (as assigned to specific projects)

And more as opportunities as the foundation grows
Stay in touch with our latest news…