Together We Accomplish More
There are a lot of people doing a lot of good out there. We understand that, in order to make the level of impact the children and communities we're helping deserve, we need to work together. These are some of the organizations we're lucky to have working relationships with.
If you think your organization would be a good fit to work with us, please reach out. We look forward to hearing from you and making an impact together.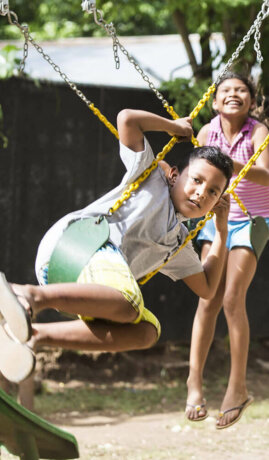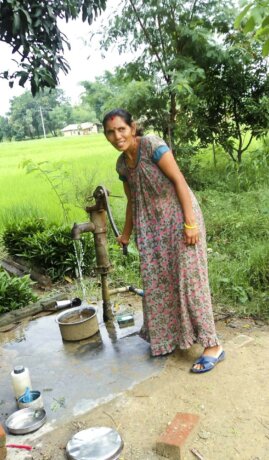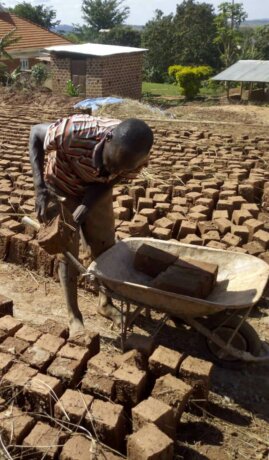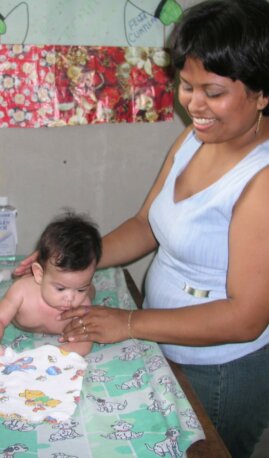 Proud Partners with These Organizations
We have partnered with the American Red Cross to help families and communities after the 2010 Haitian earthquake.
Cooperative for American Remittances to Europe
We are proud to partner with CARE on rebuilding and refurbishing a clinic in a rural farming town in Nicaragua as well as assisting with relief efforts after Typhoon Haiyan (Yolanda) in the Philippines and the recent Nepal earthquake.
Learn about the SOAR program
Part of the work we do with CARE is reaching adolescent girls through the Strengthening Opportunities for Adolescent Resilience (SOAR) program. The SOAR program originated in India as a boarding school and evolved to a high-quality accelerated curriculum for girls (CARE for Good), providing them with secondary education. The work is continuous, and our partnership continues its support of the SOAR program in 2020.
In 2018, 19 girls graduated from the SOAR program, and retention to date is 79.47%. This partnership will continue the work of empowering girls to build confidence and teaching girls the skills needed to overcome social and economic factors. All For One is also excited to share the plan to impact 3 million more girls in the SOAR plan for 2017–2022 in Afghanistan, India, Malawi, Mali, Pakistan, and Somalia.
CARE partnered with Michelle Obama and the Let Girls Learn initiative to provide girls opportunities to receive an education. The SOAR model, along with Michelle Obama's Let Girls Learn initiative, includes a gender integration process with basic educational literacy and proficiency skill building, life skills and leadership, financial literacy and economic empowerment, engagement of parents and community members, and computer and digital literacy.
All For One's continued support will expand the program in Asia and Sub-Saharan Africa. The program has shown proven success, and the intention is to continue the collaboration to reach more adolescent children with an education.
Culture, Education, and Psychology for Infants and Adolescents
All For One has contributed to CEPIA in Guanacaste, Costa Rica, in an effort to help build a new community center.
We have partnered with JuanFe Foundation in Colombia to help decrease infant mortality and empower adolescent mothers.
We have partnered with Kids of Kathmandu in Nepal to provide education and mentorship to children.
We are proud to partner with Locum Tenens.com on the building of the Levitan Medical Centre in Kampala, Uganda.
OPERATION UNDERGROUND RAILROAD
OUR has been a partner to All For One efforts since 2019 in changing the lives of children around the world by improving social conditions, educational opportunities, and healthcare availability. OUR is dedicated to ending child trafficking and child slavery around the world. Operation Underground Railroad expert teams include former CIA, past and current law enforcement, and highly skilled operatives forming grassroots unions to identify and extract and enforce the prosecution of traffickers. OUR is now in 28 countries and 26 states (ourrescue.org) in the United States.
OUR sustains an aftercare program that continues the rehabilitation of children who were victims of trafficking. Partnering with worldwide and governmental organizations, safe homes, and aftercare centers, OUR provide an effective model to empower and support the recovery of children impacted by child trafficking and child slavery. As a corporate donor, OUR supports All For One programs that advocate for safety, empowering, and educational endeavors to improve the quality of life for children around the world.
The Rotary is an international organization that shares the same vision with All For One of supporting educational opportunities and improving the quality of life for children around the world. Their efforts fund humanitarian activities such as fighting diseases, promoting peace, providing clean water, and supporting education. This global organization consists of a network of neighbors, friends, leaders, and problem solvers to make lasting changes in local communities and around the world.
The Rotary endorsed All For One's initiatives and supported the Kajoma Child Prosperity Center in Uganda and the Sierra Leone Child Prosperity Centers. The support provided included supplies and classroom desks for the Kajoma Child Prosperity Center. The Rotary's initiatives share knowledge and experience through teacher training projects to serve vulnerable communities, fight adult illiteracy with local advocates to improve economic stability in local communities, and support global educational programs through scholarships, donations, and service projects around the world.
Sierra Leone International Mission School
We have also partnered with SLIMS Africa by contributing to a community in Sierra Leone afflicted by the Ebola virus.
Vessel of God Charity shares the same vision with All For One Foundation of providing help beyond hope. All For One joined forces with Vessel of God Charity in 2020 in support of their program to provide education and healthcare for children in need, to continue to fight homelessness and abandonment, to feed and clothe as many children as possible, and to try to get as many children as possible help beyond hope.
Read more about its founding
Vessel of God Charity is located in Lagos, Nigeria. The foundation was founded in 2013 by Annette Atanda. Lagos, Nigeria, has a population of about 21 million, of which 8.5% live in poverty. Although Lagos shows economic growth, 65% of the population live in slums and extreme poverty, and children bear the highest impact of poverty. As reported by the Borgen Project, the growing homeless population continues to fuel poverty in Lagos.
After losing both her parents at a young age and witnessing the expanding growth of homeless, orphaned, and abandoned children, Annette expanded her caring heart with a sacrifice of love to help children in need. The Vessel of God Charity started with four children in 2013 and since then has reached 34 children, ranging from ages 3 to 19. The program provides food, clothing, healthcare, educational opportunities, and rehabilitation programs for pregnant minors. The children are referred to the program from churches, school referrals, and grassroots interventions. The thoughtful volunteer teachers provide early childhood education and skills education, such as fashion design, computer training, accounting, banking, pharmacology, and culinary skills.
Since Annette started the program, several young adults successfully changed their lives around and went on to pursue higher education. The Vessel of God Charity has offered temporal and permanent scholarships to 34 children at various levels of education. The program has enabled children with high educational aspirations to earn meaningful and worthwhile career paths. There is a computer and technology trainer in the program, and 50 children are enrolled in the program to increase their confidence in the use of technology. Three children have gone on to careers in accounting, banking, and finance; one went on to study pharmacology; one went on to study computer science; and one went on to earn a Bachelor of Science in English. One homeless family of four with three children ages 0 to 7 was provided shelter, food, and medical support, and one young adult who was abandoned and neglected was enrolled into a rehabilitation program, where she received counseling and medical care. These are just a few of the success stories of the efforts made by Vessel of God Charity.
If leaving a legacy of service is your passion, then you are the piece of the puzzle we need to continue our great work for children around the world.
In order to make the level of impact the children and communities we're helping deserve, we need to work together. Become a private or corporate donor.
Make an impact on a child & community now.
Donations enable the visions and goals of All For One along with its charitable organizations to be realized.