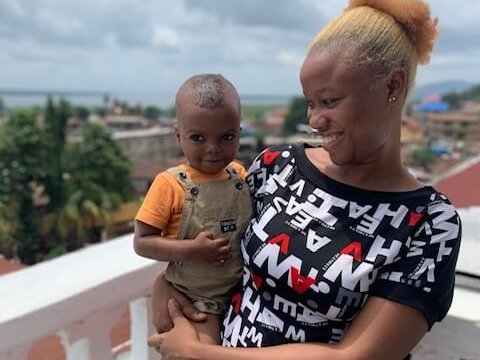 Through the All For One Foundation's Childhood Prosperity Center in Freetown, Sierra Leone, Dora legally became a foster mother to Baby J. Dora met Baby J's every need and gave him a wonderful sense of security and unconditional love. She treated him as her own, and effortlessly and naturally made him feel at home. Less than one month ago, on April 17th, 2022, Easter Sunday, Dora lost young Baby J respiratory issues.
All For One Foundation extends our deepest sympathy to Dora and our gratitude to all mother's who find it in their hearts to love children with no distinctions between "biological love", "adoptive love" or "foster love".
Read on to learn more about Dora and Baby J.
Make an impact on a child & community now.
Donations enable the visions and goals of All For One along with it's charitable organizations to be realized.
Discover other ways you can take action today…