Helping a child now helps an entire community later.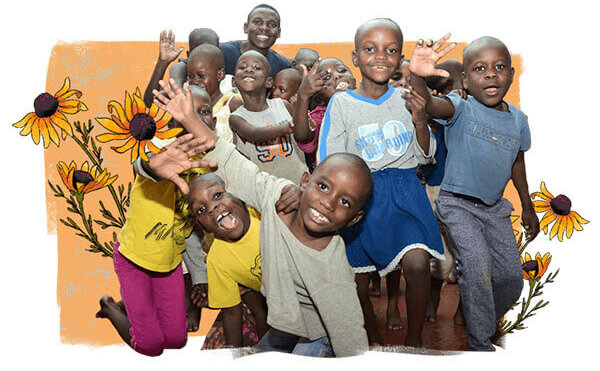 Kajoma Child Prosperity Center
Uganda 2018
This is your opportunity to make a bigger impact than you ever thought imaginable.
All for One is growing and reaching more children around the world. Our sponsorship program allows individuals to sponsor the cost of supporting one child in need in areas All For One is currently developing.
You can make a difference in the lives of the children by becoming a sponsor. Sponsorship provides the opportunity for the orphans at Hellen's Pre-Primary school. The children are orphaned in Uganda due to HIV/AIDS pandemic, famine, drought, and civil unrest. By sponsoring a child/children, you will get unique access to newsletter to a child/children you decide to sponsor.
Thank you for your interest in sponsoring a child.
OPEN A WORLD OF POSSIBILITIES
If you're not part of a major corporation but still feel called to donate, here are some options for you.
Start giving a monthly gift and update your settings with our donation management system.
Message and data rates may apply.
All For One relies solely on donations and fundraisers to raise money for those in need.
Follow us on social media
Every purchase made on our online shop supports our programs and efforts.

On every eligible amazon order you make a percentage will be donated towards our global efforts. Search for "All For One Inc."