We are constantly inspired by the kindness, dedication, and sacrifice of others around the world in relation to helping those in need, especially children. When we found out about the Destitute Children's Home Foundation, and we knew it was something we needed to be a part of.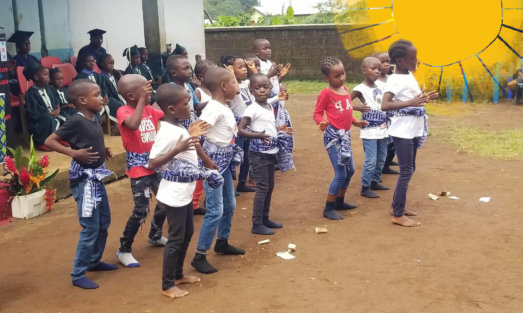 We are partnering with Destitute Kids for Education and Housing in Batoke-Limbe II to:
Expand outreach and decrease costs for educatio

Provide a bus for transportation

Acquire computers and a teacher

Hire more staff

Purchase benches to accommodate students
Cameroon, in the Gulf of Guinea, is a Central African country of varied terrain and wildlife. Its inland capital, Yaoundé, and its biggest city, the seaport Douala, are transit points to ecotourism sites as well as beach resorts like Kribi – near the Chutes de la Lobé waterfalls, which plunge directly into the Sea – and Limbe, where the Limbe Wildlife Centre houses rescued primates.
A significant cholera outbreak has been reported in the South-West and Littoral regions. Smaller outbreaks have also occurred in the Centre, South and North regions. As of 3 April, 71 deaths and 3,563 cases have been reported in the South-West region. During the month of March, there were 1,628 new cases and 24 deaths.
Funding Overview and Partnerships in Cameroon, 3.9 million people, including 2.3 million children, 1.1 million women and 660,000 persons with disabilities, urgently need humanitarian assistance. UNICEF is focused on scaling up its field presence to identify and respond to the needs of affected populations, including those in hard-to-reach, insecure areas. Water, sanitation, and hygiene (WASH), child protection and nutrition sectors constitute the greatest funding needs. Without sufficient funding, 825,000 people and 670,000 children will not have access to WASH supplies, learning materials, mental health nor psychosocial support.
BECOME AN ALL FOR ONE VOLUNTEER
Volunteers are the backbone of All For One and are instrumental to our success.